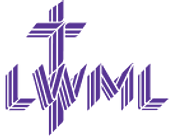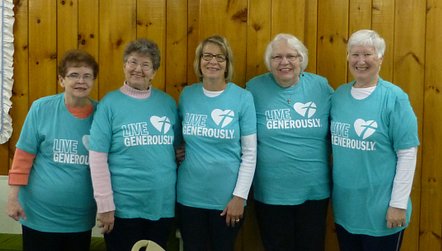 LWML - LUTHERAN WOMEN'S MISSIONARY LEAGUE
Please join the women of the LWML as they share their hearts for Christ in sharing the Good News with others around the world. We praise God for you and your dedication to share His love with those around you. The LWML website is full of wonderful resources and information. Take time to explore this website and see what has already been created for YOU!
LLL - LUTHERAN LAYMEN'S LEAGUE
Go to the Men's NetWork website and find some resources we hope you'll find useful. Whether you want to start a group, or want to use the materials with your existing men's group, you'll find some good suggestions here. While the resources are designed for groups, they are just as valuable to use on an individual basis.
FELLOWSHIP MEALS
Several volunteers at Zion help us serve our community fellowship meals known as "Chicks for Bricks". So called because the proceeds of the chicken dinner go toward paying down the loan on the new fellowship hall. Our last meal in May of 2023 was a huge success... THANK YOU FOR ATTENDING!
WOMEN'S WEEKLY BIBLE STUDY
Our women meet every Monday morning at 9:00 a.m. in the Fireside Conference Room for Bible study, prayer, and fellowship. Women of all ages are welcome to join in the conversation.
ZION LUTHERAN WOMEN (ZLW)
All women members of Zion Lutheran are also members of Zion Lutheran Women (ZLW). We are involved in several mission projects and receive funding through mite box collections, serving Lenten meals, and the Annual Fall Bazaar.
We meet the 3rd Monday of the month at 10:00 a.m. for Bible study and ministry planning. Following the meeting we travel to an area restaurant for our Women's Day Out.
QUILTERS GROUP
Zion Lutheran's Quilters meet on Wednesday mornings from 9:00 a.m. until 11:00 a.m. in the upper level of the Education building. The quilts are donated to various ministries in the area and are also used to raise support for Lutheran Island Camp in Henning, MN. If you like quilting, give us a call - 320.632.5792.